Ambulance Services
As the largest hospital-based air and ground service in the country, North Memorial Health has the equipment, teams, training and experience to handle anything, and we do it all at a lower cost than our competitors.
Request helicopter response:
IN AN EMERGENCY, CALL 911.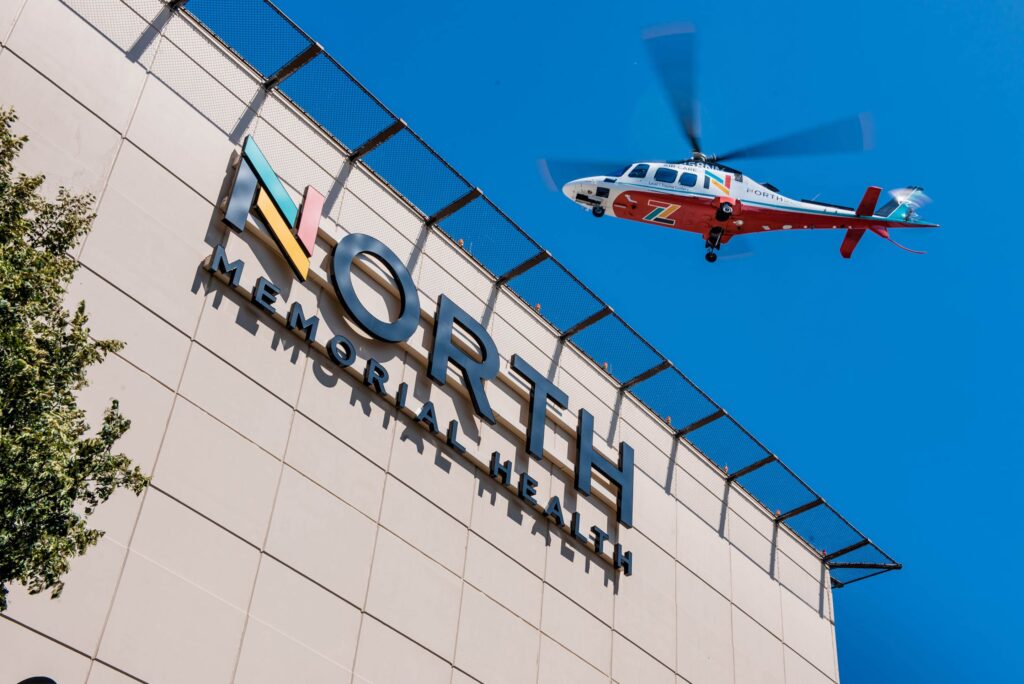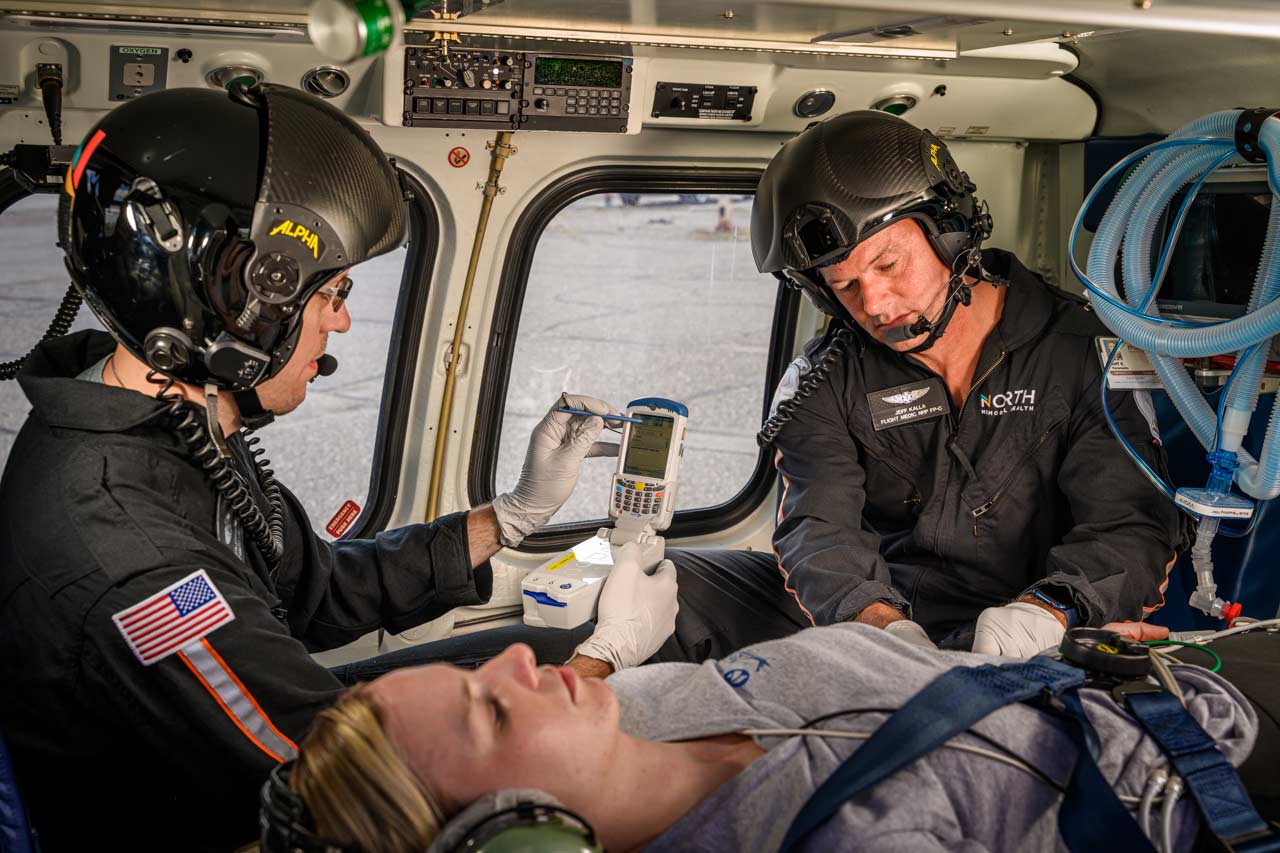 Value
We're committed to getting patients to the appropriate care setting safely and quickly to ensure the best possible clinical outcomes – all at a lower cost.
Service
Our mission—empowering our customers to achieve their best health—exemplifies our commitment to look at healthcare differently.
Safety
Every moment a patient is in our care has been planned with enhancing safety in mind. On the ground and in the air, safety always comes first.
Cost effective care
As a non-profit healthcare provider, North Memorial Health's primary focus is on your patients' well-being, not our profits. As a result, our Air Care service costs 36% under market average and nearly 50% less than other air ambulance services.
Leaders in critical and emergent care
We lead the way in emergency care, treating more than 85,000 customers each year from all over the Upper Midwest and caring for nearly 115,000 customers annually in our emergency departments. You can be confident that you are working with the experts in critical and emergent care.
High performance medical transport
Our Communication Center facilitates over 300 transport requests per day for multiple modes of medical transport to over 150 communities across Minnesota, Wisconsin, North Dakota and Eastern Montana.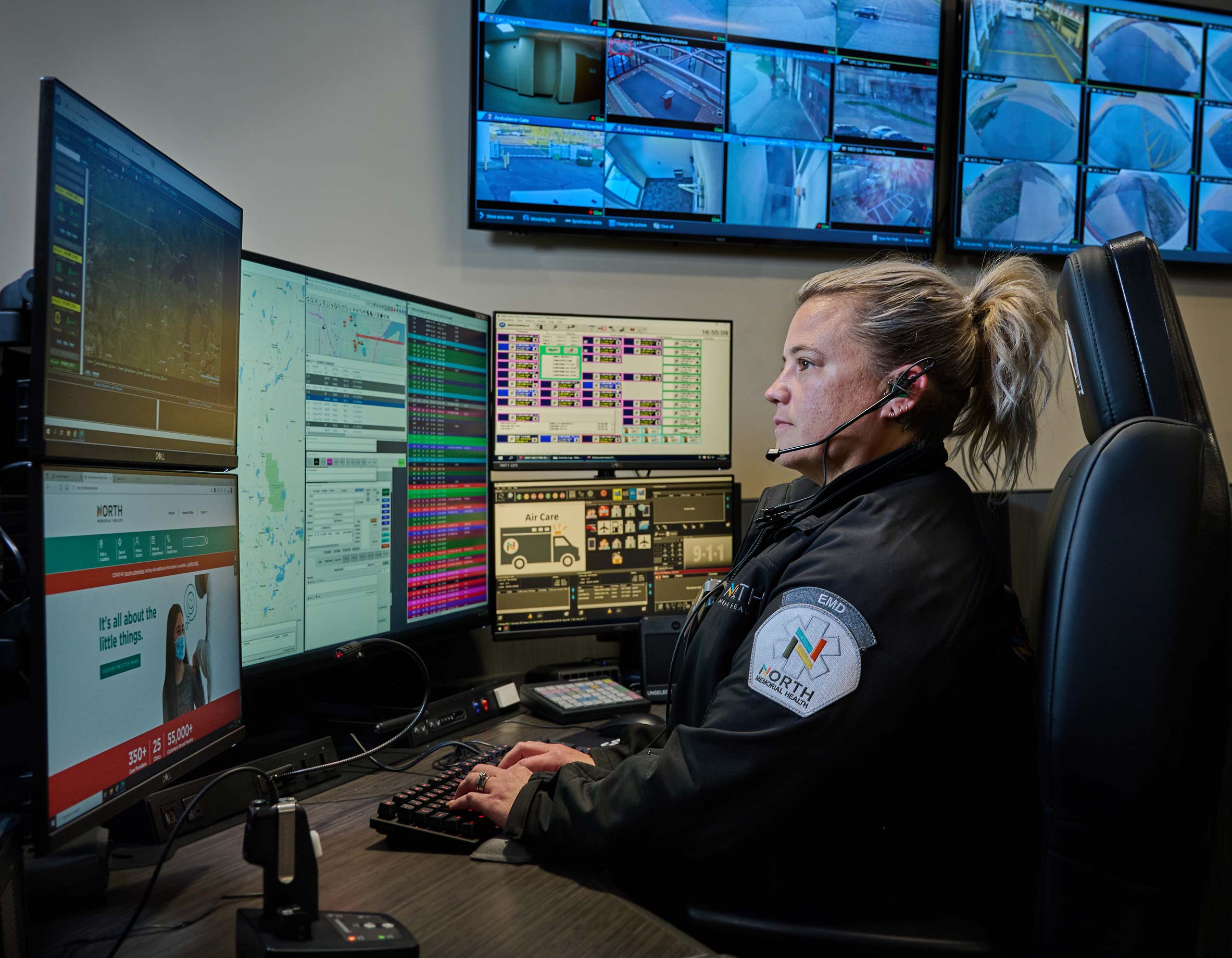 Our highly trained Communications Center staff is available 24/7 to arrange transport for your patients. Our team coordinates every detail, from scheduling ground or air transport to making arrangements with the sending and receiving facilities.
Our team also provide pre-arrival instructions such as CPR instructions for multiple communities across Minnesota and Wisconsin, making a difference at the very beginning of each call.
Request helicopter response:
Careers
If you believe in working in an empowering, supportive, and responsive environment that delivers unmatched customer service—not only for the community we serve, but our own team members, too—then it's time you joined our team here at North Memorial Health.