Air Care Services
We respond to more than 2,600 patient transports a year. Our flight program provides a highly trained, accredited team, state-of-the-art equipment and regional bases to provide expert, timely emergency transport. No other air care service offers this level of quality at our price point.
Request helicopter response: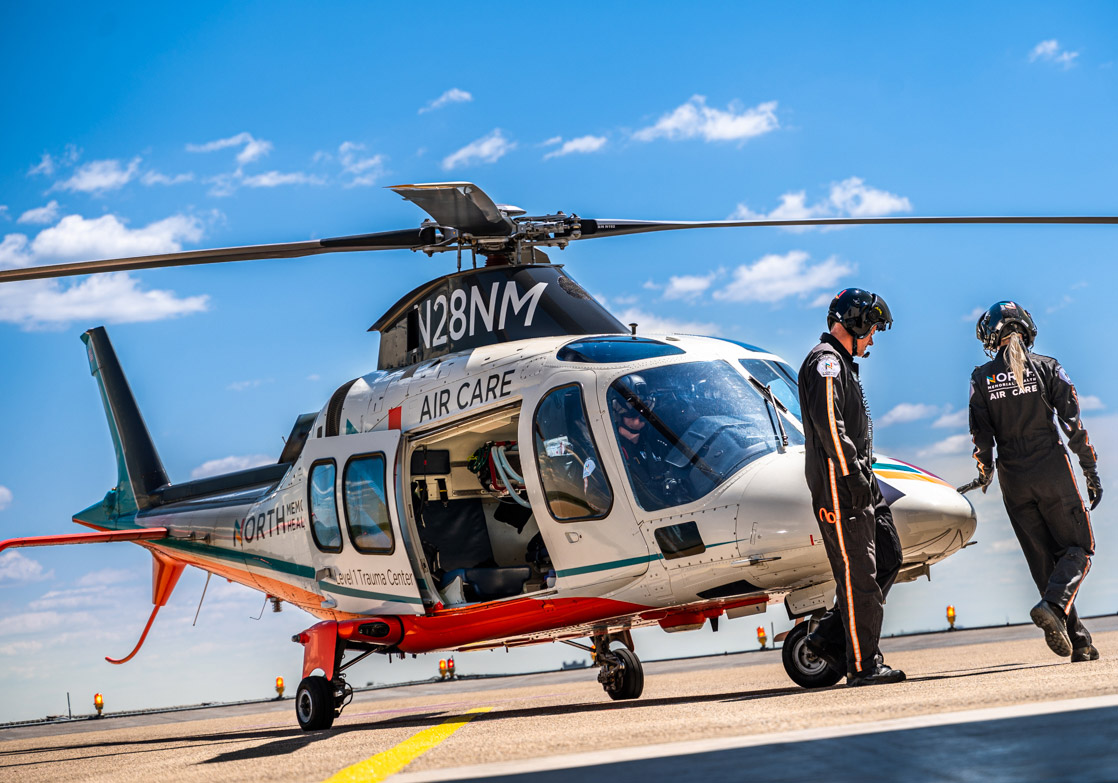 Download Start North
Our Start North mobile app provides an easy way for hospitals and dispatch centers to get an expert flight crew to a scene incident or medical facility as quickly as possible. Contact us to gain app access.
Operations and accreditation
Air Care is Direct Air Carrier S6GA685Y arranging and conducting air ambulance operations. All rotor wing flights are operated by North Memorial Health Air Care.
We are accredited by the National Accreditation Alliance Medical Transport Applications (NAAMTA).
Our medical flight teams utilize a collaborative approach to patient care, serving as an extension of emergency care staff. This includes communicating with hospital staff throughout the treatment process and providing transport feedback with clinical referrals to strengthen clinical care coordination, patient safety and patient satisfaction.
Service Areas
Response Times
Response times are approximate and should be used for general estimation.
Legend
15 Minutes
30 Minutes
60 minutes
Safety of patients and staff is our highest priority and is connected with every decision we make. This "safety first" philosophy pervades all facets of our organization, from who we hire to how we care for patients.
All aircraft are equipped with key features like twin engines, color weather radar, white phosphor night vision goggles and Helicopter Terrain Awareness and Warning System adding layers of safety and capability to our services.
North Memorial Air Care owns and operates two Airbus H135s and seven Agusta 109 helicopters.
In partnership with Minnesota Neonatal Physicians P.A., our comprehensive and extensively trained NICU transport team is equipped with self-contained mobile neonatal intensive care units with capacity to stabilize patient temperature, deliver IV fluids and medications, and provide breathing support until the patient arrives at our hospital NICU—ensuring babies get the level of care they need when they need it.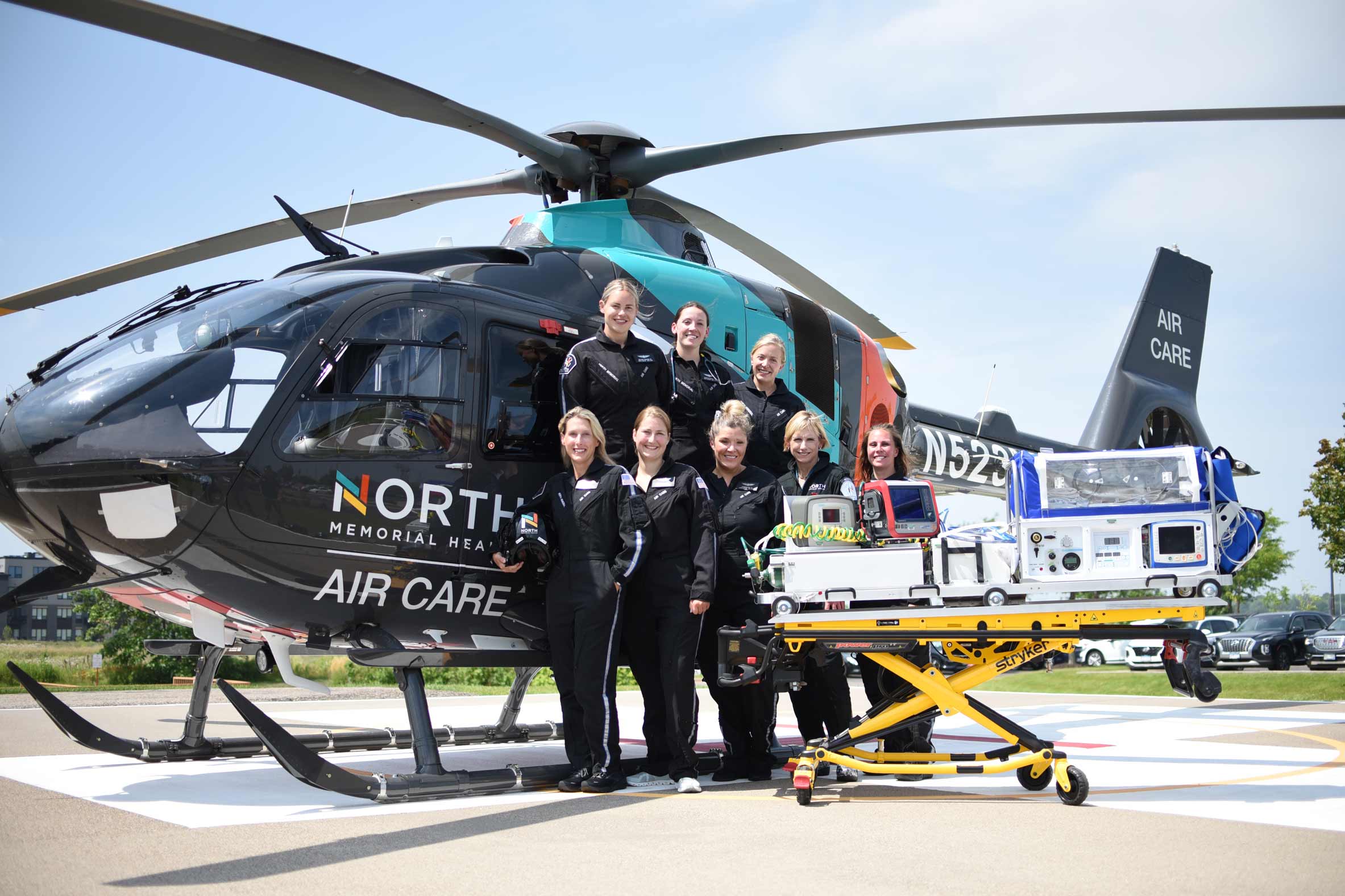 Backed by an innovative healthcare system
Unlike other air care providers, our staff cross-trains within emergency care settings to continually reinforce and expand their clinical skills beyond routine flight practice. Our highly skilled medical teams are backed by the knowledge of comprehensive health care system, including access to nationally recognized Level 1 trauma center expertise.
State-of-the-art training
All team members, from pilots and mechanics to nurses and paramedics, must meet rigorous standards. Through our service accreditations, Advanced Aviation Training Device, EMS Simulation Center, and continuous technology and equipment advancements, we are capable beyond measure in an ever growing and changing environment.
North Memorial Health medical flight crews have additional training to provide the highest level of care for patients of all ages. Flight nurses and paramedics have years of critical care experience in high-volume intensive care units, emergency departments, and ambulance services, and our pilots and mechanics are highly trained with thousands of hours of experience.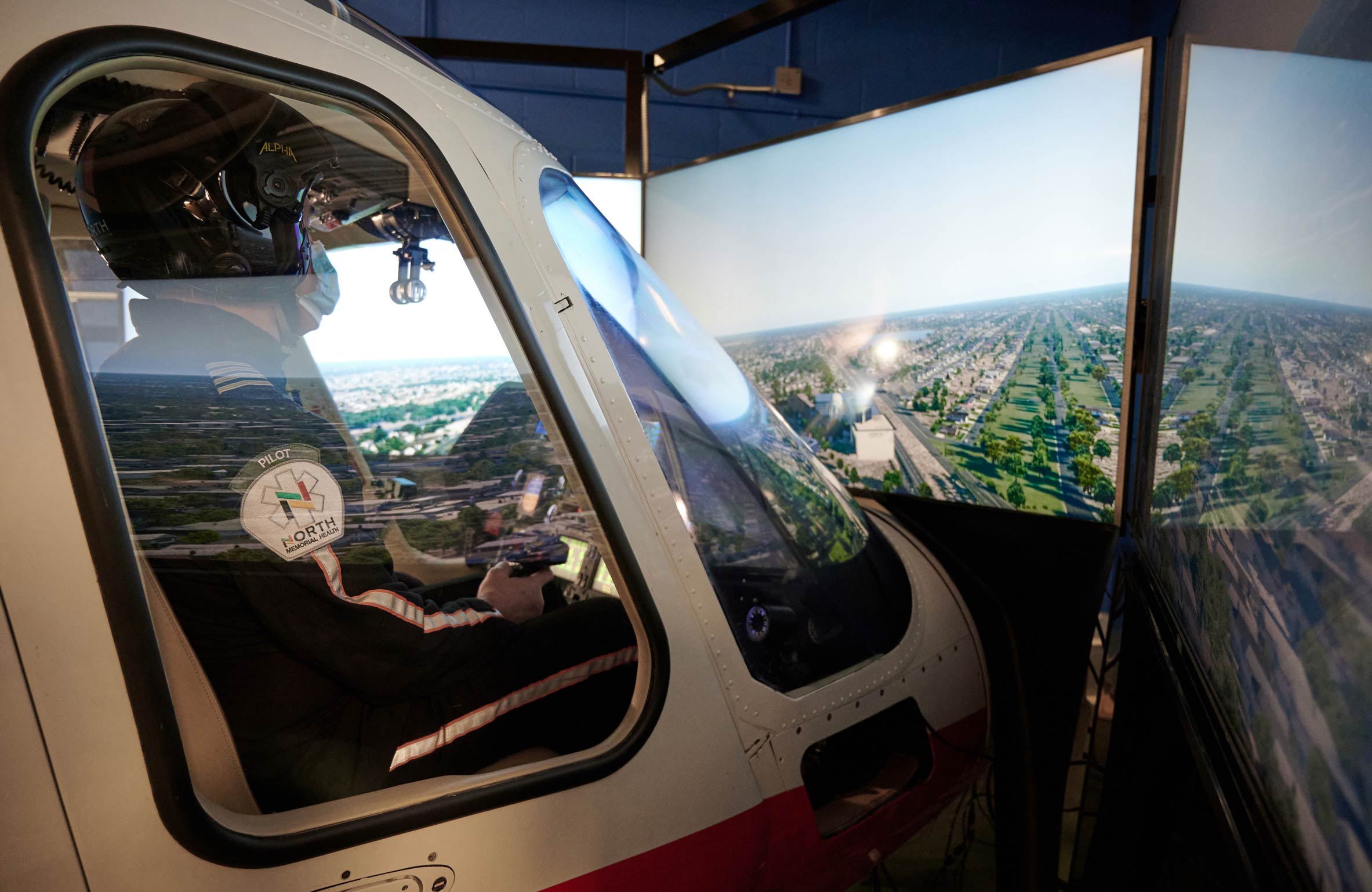 Advanced simulation center
North Memorial Health Air Care crews continually enhance their skills, techniques and teamwork within our advanced simulation center. Our aviation flight simulator is the only one of its kind in Minnesota and offers an unmatched degree of realism for training pilots. The center's high-fidelity environment also provides a hands-on setting for medical team members to practice different trauma and critical care scenarios.
Our simulation center allows North Memorial Health Air Care crews to train differently than others. Nurses and flight paramedics practice everything from patient hand-offs to new medical techniques in life-like settings while pilots prepare for adverse weather and challenging flight conditions year-round.
Air Care Education
Our Air Care Education (ACE) team works with medical facilities and care providers across the state to teach skills that enhance the quality of care delivery – everything from helipad and landing zone safety to custom courses for your team.
You can request the presence of the Ambulance or Air Care team or vehicle at an event, training or other educational purpose.