Emergency aid, fast
Licensed to provide every level of care, we are accredited by the Commission on Accreditation of Ambulance Services—the gold standard in the industry.
For general inquiries:
IN AN EMERGENCY, CALL 911.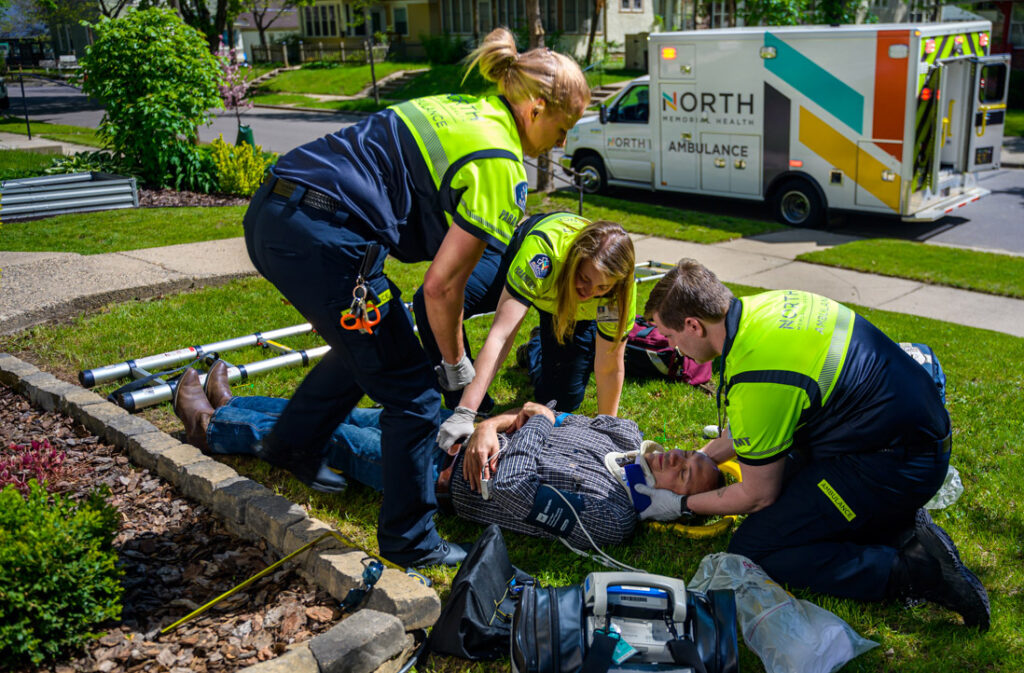 Experienced emergency transport
With over 60 years of experience, we serve eight ambulance regions across Minnesota and western Wisconsin, ranging from urban to remote rural communities. We employ more than 800 EMTs, paramedics, nurses, and support staff who transport, on average, 85,000 patients each year.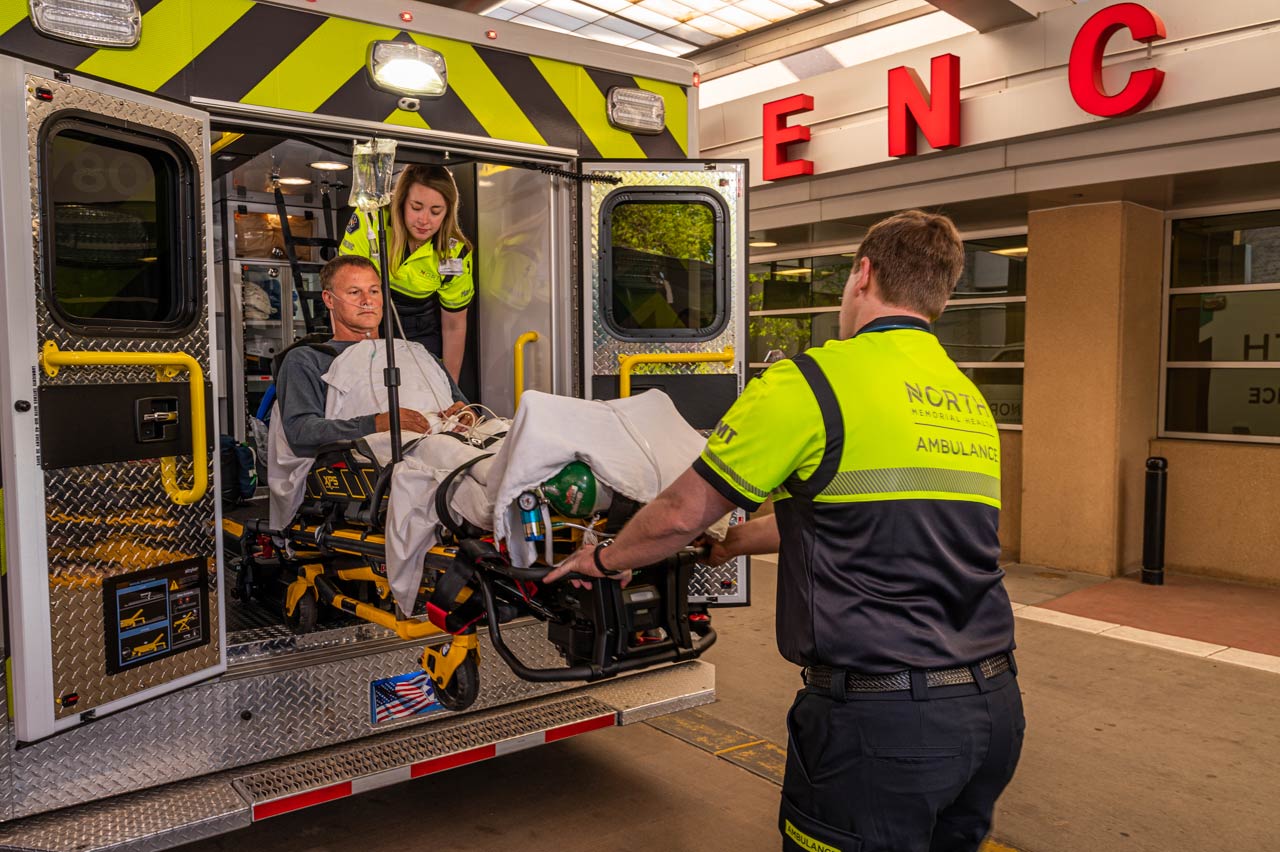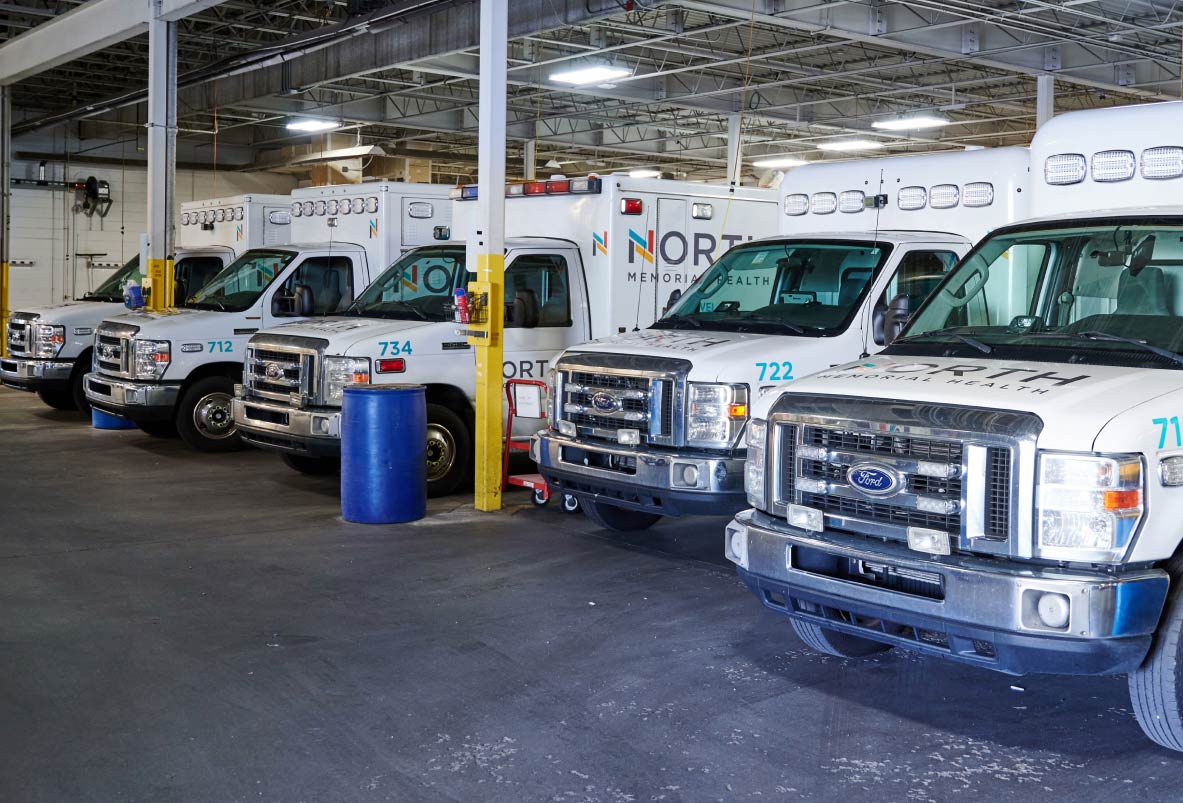 In partnership with Minnesota Neonatal Physicians P.A., our comprehensive and extensively trained NICU transport team is equipped with self-contained mobile neonatal intensive care units with capacity to stabilize patient temperature, deliver IV fluids and medications, and provide breathing support until the patient arrives at our hospital NICU—ensuring babies get the level of care they need when they need it.
In outstate regions, paramedics receive specialized critical transport training so they can handle patients with complex medical conditions. This includes administering blood products and medications, as well as using ventilators and other technology to monitor and control oxygenation.
We make our communities a safer place to live, work, and play by implementing public access defibrillators throughout the community. This is in conjunction with improving Sudden Cardiac Arrest (SCA) awareness, and widespread CPR & AED training. For more information, contact heartsafe@northmemorial.com or 763-581-9920.
Professional education and training
We are committed to offering care providers professional education and local access to high-quality certification trainings.
You can request the presence of the Ambulance or Air Care team or vehicle at an event, training or other educational purpose.